Network Support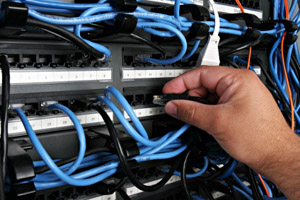 When your computers don't want to work, this is when you need network support. Whether it is a hardware failure, or an attack from spyware, or a configuration gone astray, NewTek Data Systems is available to help put things right. Our Network Consultants are available 24/7 for emergency troubleshooting of any problem your systems have.
When you need to configure a smart phone for email, or add a dozen workstations for expanding your order entry department, or even enlarge the drive space for your Microsoft Exchange Information Store, calling NewTek will get you the most cost effective solution. Our Network Consultants have experience in most commonly used applications and hardware. They can provide an analysis of your project, provide you with specifications, and install the best solution.
IT Outsourcing is a buzzword you may have heard and it is what NewTek can provide for you. When you don't have enough work to hire your own IT person on staff, or you need specialized support part time, IT Outsourcing is using NewTek to be your IT staff when needed for whatever level of specialization you need. Some companies have complete support contracts with NewTek for us to handle everything they need with their computers. Others have IT staffs, but don't have the specialization in a product or two and use NewTek to supplement their staff when needed.
Here is a partial list of what NewTek can help you with:
Email Services – Your mail server / Hosted Mail / Smart Phones / Archiving
Network Security – Firewalls / Remote Access / Cisco / Fortinet / SonicWall
Intrusion Prevention and Removal – Malware / Viruses / Spyware / Spam
Network Management - Monitoring / Utilization / Capacity / Updates / Patches
Help Desk – Call Center / Onsite and Remote Support / Hardware Replacement
Virtualization – VMware / Microsoft / Citrix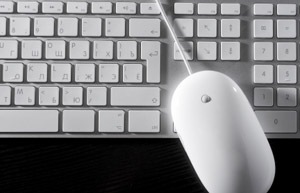 Some of the products we support:
Citrix
Linux
Lotus Notes, Domino
Mac OS X
Microsoft Windows
Microsoft Server
Microsoft Office
Microsoft Exchange
Microsoft SQL Server
Microsoft SharePoint
Microsoft Hyper-V
Microsoft Project
Novell Netware
Smart Phones - Android, Blackberry, iPhone, and Tablets