NewTek Data Systems Privacy Policy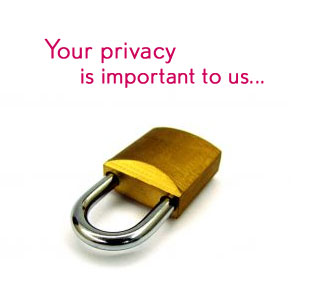 Information Gathering Our web server software generates log files of the IP addresses of computers that access this web site and of what files they access. These web server logs are retained on a temporary basis and then deleted completely from our systems.
Use of Information We use your IP address and files you access to help diagnose problems with our server and to administer our Web site by identifying which parts of our site are most heavily used. We also use this information to tailor site content to user needs, and to generate aggregate statistical reports. At no time do we disclose site usage by individual IP addresses. We do not link IP addresses to anything personally identifiable. This means that user sessions may be analyzed, but the users will remain anonymous. We will never rent, sell, or trade your e-mail address or any other personal information.
Security This site has security measures in place to protect the loss, misuse and alteration of the information under our control.
Contacting the Homepage If you have any questions about this privacy statement, the practices of this site, or your dealings with this site, you can contact NewTek Support. This web site may contain links to other web sites. We are not responsible for the privacy practices or the content of such web sites.
Changes to this Policy An announcement of any changes to this policy will be posted prominently on the first page of our web site for three months before any changes go into effect.
Effective Date The effective date of this policy was January 1st 2010.